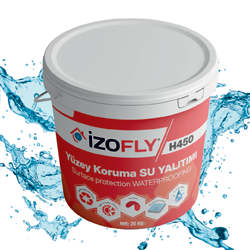 DEFINICIJA:
To je akrilno kopolimerno vezivo spremno za upotrebu, paropropusno, sa velikim prijanjanjem i nosivošću a koristi se kao nefleksibilni hidroizolacioni malter. OSOBINE:
• Jednokomponentni malter za hidroizolaciju na bazi polimera, spreman za upotrebu.
• To je neorganski materijal koji je otporan na UVA i UVB sunčeve zrake.
• Na njega ne utiču klimatski uslovi, toplota ili hladnoća (-30 °C do +70 °C).
• Veoma je otporan.
• Sprečava stvaranje ugljendioksida u betonu i tako usporava formiranje karbonizacije i time štiti armaturu u betonu.
• Ne ostavlja mrlje.
• Ima visoku hemijsku otpornost.
• Na spojevima zgrada se postavlja zajedno sa ugaonom mrežicom.
• Ne sadrži rastvarače.
• To je organski materijal.
• Na površine na koje je nanešen se ne stvara plesan i mahovina.
• Štiti krovne i kamene delove zgrada kao što su betonski temelji i podzemni zidovi od podzemnih voda, vlage i plesni.
• Ne puca i ne lomi se.
• Ima jaku otpornost na udarce u zgradama. Sprečava pojavu "cvetanja" i prljanje zgrada.
• To je prirodni, hidroizolacioni materijal.
• Ne šteti životnoj sredini zahvaljujući svojoj neorganskoj strukturi.
• Produžava životni vek površina na koje je nanesen.
• Može se lako nanositi na sve vrste površina zbog svoje lake i elastične strukture.
• Može se nanositi pri temepraturi okoline od -3 do +40° C.
• Može se bojiti.
• Višenamenski je i ekonomičan.
PODRUČJA PRIMENE:
• Može se nanositi na površine izložene uticaju vode, kao što su betonski zidovi, temelji koji su pod zemljom, terase i krovovi, ukrasni i bazeni za kupanje,  rezervoari za vodu, kuhinje, kupatila, toaleti itd.
• Pruža visoko prijanjanje na poliuretanu, stiroporu, membranama i drvetu.
• Takođe se koristi kao premaz za mozaike i spoljašnje delove zgrada.
UPOTREBA:
• Nanosi se pomoću čelične gleterice ili mašinski.
• Nakon otvaranja poklopca kante, meša se mešalicom 2 minuta i posle toga je spreman za upotrebu.