Dihtovanje stolarije, prozora, vrata, balkonskih i portalskih otvora vrši se aluminijumskim lajsnama. Lajsne za dihtovanje se proizvode od visoko kvalitetnog dur aluminijuma i uspešno zatvaraju zazore u stolariji širine do 1,5 cm.
Lajsne se postavljaju na pokretne elemente stolarije, a zbog svojih svojstava i elastičnosti, savršeno se prilagođavaju obliku zazora, eliminišući time strujanje spoljnog vazduha, kao i prodiranje letećih čestica čađi, pepela i prašine u stambeni prostor.
Pojam energetske efikasnosti najčešće se susreće u dva moguća značenja, od kojih se jedno odnosi na uređaje, a drugo na mere i ponašanja. Energetski efikasnim uređajem smatra se onaj koji ima veliki stepen korisnog dejstva, tj, male gubitke prilikom transformacije jednog vida energije u drugi.
Kada je reč o merama, podrazumevaju se one koje se primenjuju u cilju smanjenja potrošačke energije. Jedna od tih mera je i dihtovanje stolarije aluminijumskim lajsnama.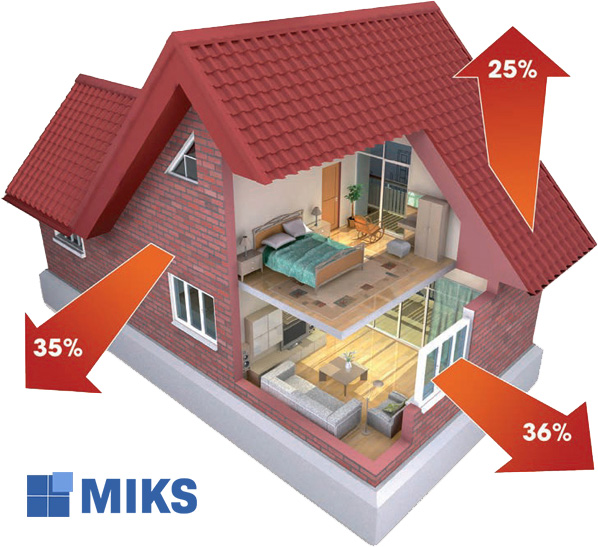 Dihtovanje drvene stolarije
Dihtovanje stolarije aluminijumskim lajsnama se primenjuje kod svih vrsta drvene stolarije. Zamena drvene stolarije je skupa investicija, a često to i nije poželjno, niti moguće uraditi, kao što je to slučaj kod plemenite i istorijski vredne drvene stolarije.
Međutim, tokom godina korišćenja, pojavljuju se zazori koji drastično umanjuju energetsku efikasnost objekata i uvećavaju troškove grejanja zimi ili hlađenja tokom letnjeg perioda.
Prednosti dihtovanja drvene stolarije aluminijumskim lajsnama
Kao rešenje za poboljšanje energetske efikasnosti drvene stolarije, primenjuje se dihtovanje stolarije aluminijumskim lajsnama. Efikasnost ove vrste dihtovanja stolarije je velika:
do 95% umanjenja uticaja vetra i strujanja vazduha, a 80% umanjenja protoka prašine i spoljašnje buke
čak i do 30% uštede na troškovima grejanja prostorija
povećanje temperature prostorija i do 6°C
značajna ušteda kod klimatizovanja prostorija u letnjem periodu.
Garancija na izvedene radove dihtovanja stolarije aluminijumskim lajsnama je trajna, jer za razliku od sunđera i gumenih traka, ne dolazi do propadanja diht lajsni od aluminijuma. Aluminijumske lajsne za dihtovanje se bolje prilagođavaju zazorima kod drvene stolarije od gumenih ili sunđer traka.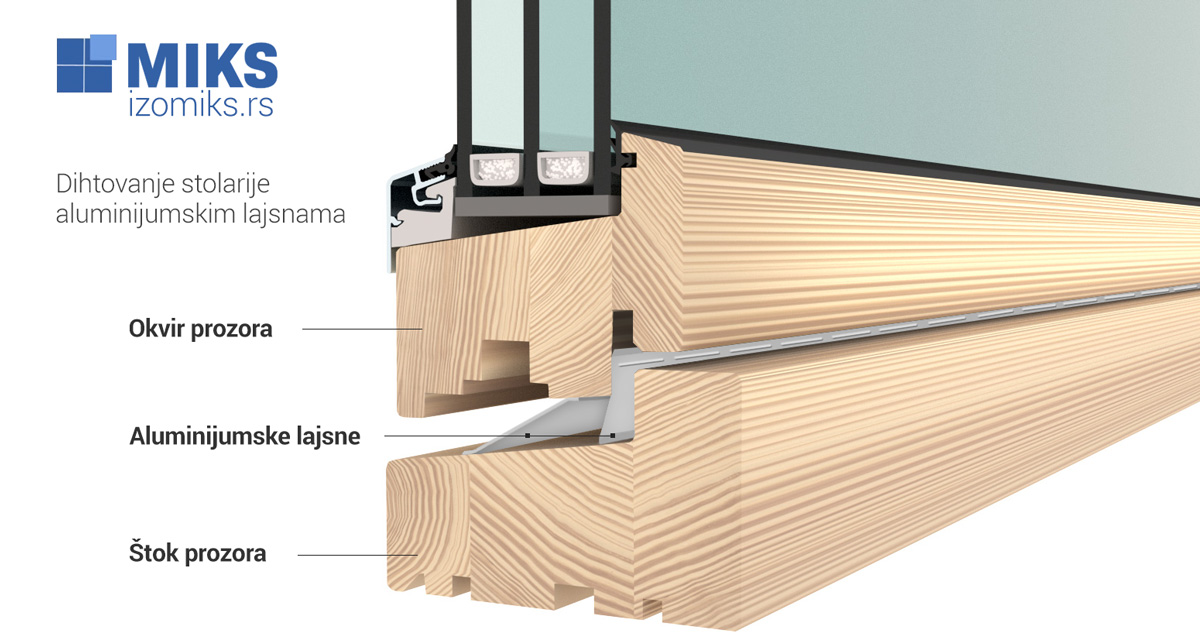 Proces i procedura po fazama
Dihtovanje prozora i vrata aluminijumskim lajsnama