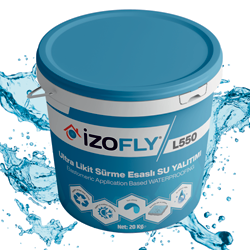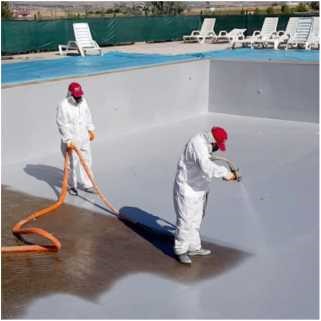 DEFINICIJA:
To je akrilno kopolimerno vezivo spremno za upotrebu, paropropusno, sa velikim prijanjanjem i nosivošću a koristi se kao nefleksibilni hidroizolacioni malter. OSOBINE:
• To je prirodni hidroizolacioni materijal velike čvrstoće, zahvaljujući svojim specijalnim komponentama.
• Štiti od štetnih UVA i UVB zraka koje emituje Sunce.
• Otpornost na atmosferski pritisak je vrlo visoka.
• Zaštitno dejstvo se ne gubi sa vremenom.
• Ne stvaraju se pukotine, lomovi ili udubljenja.
• Otporan je na tople i hladne  klimatske uslove.
• Ima beličast izgled.
• Zbog svoje fleksibilne i elastične strukture, ima izvrsna svojstva prijanjanja i nosivosti pa se lako nanosi na bilo koju površinu.
• Višenamenski je i ekonomičan.
• Otporan je na atmosferski pritisak.
• Dugotrajan je.
VREME SUŠENJA:
Vreme sušenja između slojeva može da varira u zavisnosti od temperature vazduha, temperature površine, vlažnosti vazduha i debljine premaza. Vreme sušenja između slojeva, na temperaturi od 23 °C i relativnoj vlažnosti od 50%, je 5-6 sati. Pre nanošenja sledećeg sloja treba paziti da je donji sloj potpuno suv.
Posle nanošenja proizvoda sav alat i opremu treba odmah oprati čistom vodom.
PODRUČJA PRIMENE:
• Može se nanositi na sve površine koje su izložene kvašenju kao što su krovovi, betonski zidovi, terase, parapeti, kupatila, wc, bazeni i banje.
• Kada se nanese na membrane, drvo, gvožđe, laminat, plastiku i papir ponaša se kao zaštita od vode i vatre.
• Može se nanositi na vlažne i mokre površine.
• Može se koristiti na vlažnim podovima kao zaštitni materijal.
• Dugotrajan je zahvaljujući visokoj čvrstoći vezivanja.
• To je izolacioni materijal koji svako može lako naneti na ravne i kose krovove zgrada, na široke površine, terase i balkone, na žljebove, kanale, na strane dimnjaka, strehe, oluke i odvode cevi. Ne pravi nabore i prilagođava se svakoj površini.
UPOTREBA:
• Sa površine na koju se nanosi mora se ukloniti prašina i nečistoće.
Nakon otvaranja kante, meša se mešalicom 1 minut.
• Nanosi se u 2 sloja na čistu površinu pomoću  četke i valjka.
• Potrošnja (najmanje u dva sloja) je u proseku 900-1000 gr/m2.
• Po potrebi može se obojiti nakon 24 sata.